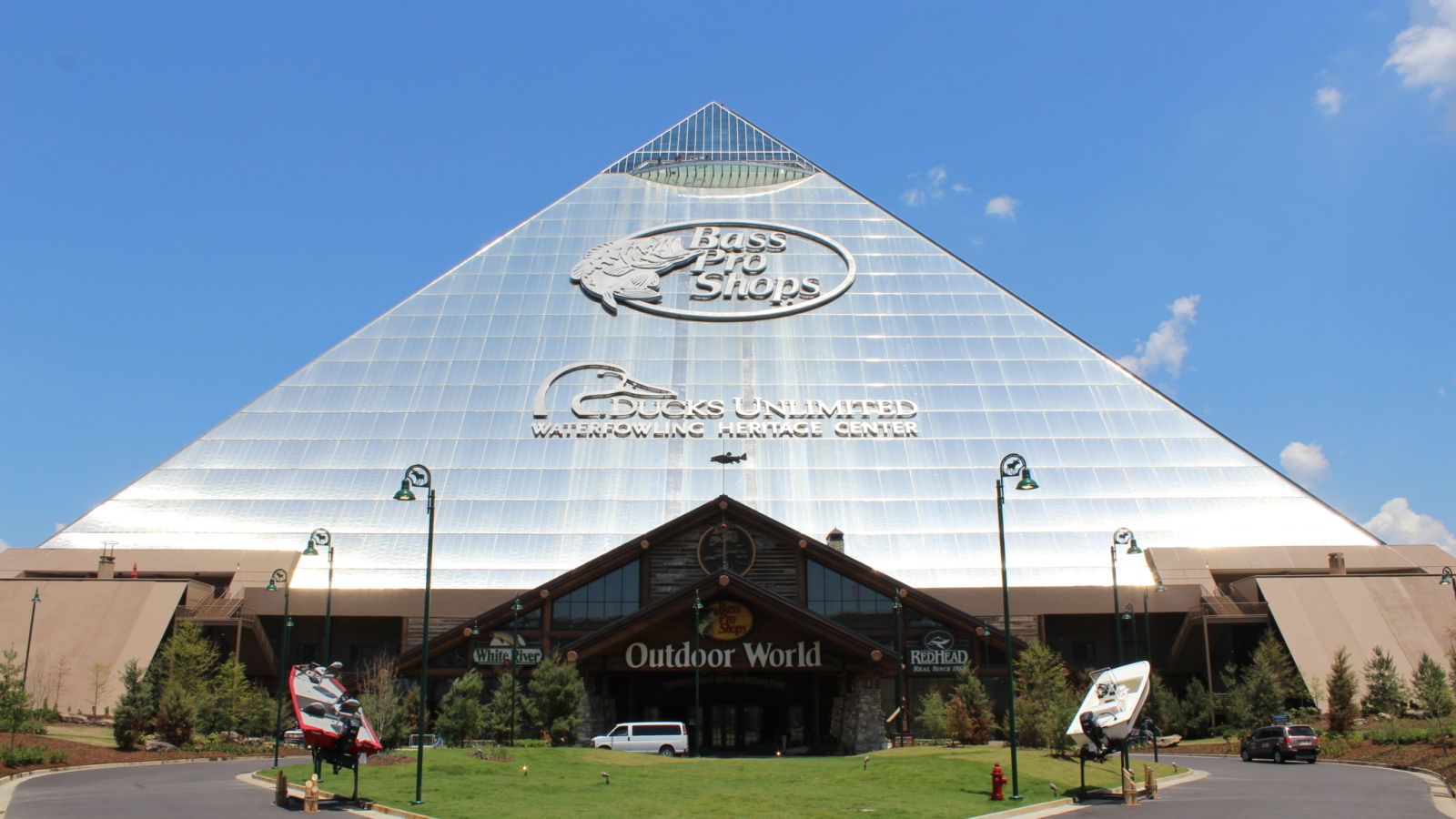 Bass Pro Shops at The Pyramid
Bass Pro began renovations and construction to the Memphis Pyramid in October 2012 and opened May 1, 2015. The 535,000 square foot building includes a 28-story glass elevator, the tallest freestanding elevator in America, that takes visitors to the top of the Pyramid where they can view Memphis and the Mississippi River on an indoor and outdoor cantilevered glass observation deck. Also located at the apex of the Pyramid is Sky High Catfish Cabin, a restaurant, bar, and 10,000-gallon aquarium. At the base of the Pyramid is a 100-room hotel known as the Big Cypress Lodge.

The major challenge for the elevator tower structure was to limit the amount of drift that the tower would generate during a seismic event. The drift had to closely match that of the Pyramid. The tower was also designed to support mechanical equipment for both the Sky High Catfish Cabin and the HVAC system for the upper third of the Pyramid. Another challenge was to utilize light gage steel for the Big Cypress Lodge structure while also cladding the units to appear as log cabins.
$39,000,000

Budget

535,000

Square Feet

05.01.2015

Construction Complete